Today I'm going to tell you about the height of the lamps in the dining room. When decorating the interior of the house, I wonder if you have noticed that the height of the lamps actually affects the overall layout and aesthetics, for example, if the hanging is too high Affect the lighting, and you will encounter it if you hang it too low. In fact, the best way to hang a lamp is to use the tallest person in your family as the standard, and then just a little bit higher than him. What else do you have to pay attention to about hanging lamps? Next, I will introduce them one by one.
chandelier he tried to use in guest restaurants. Secondly, the restaurant's chandelier style crystal chandelier, fashionable chandelier, European chandelier, Chinese chandelier and magnolia chandelier. There are various shapes such as olive chandelier, and the overall choice is still based on the overall style.
Secondly, the installation of chandelier is mainly in the two parts of the living room and dining room. Regarding the height of the dining room chandelier, its lowest point should be no less than 2.2 meters from the ground. Such a height will neither affect the illuminance, nor will it encounter people.
The hanging wire of most chandelier is fixed, and the length can only be adjusted before the installation, but the living room chandelier should also be at least 50-60cm away from the top of the head.
The following is an introduction to the different styles of lamps in the 2. Different styles of lamps are distinguished, and you can also take a look. When choosing a chandelier, you know what kind of lamps to choose to match different styles.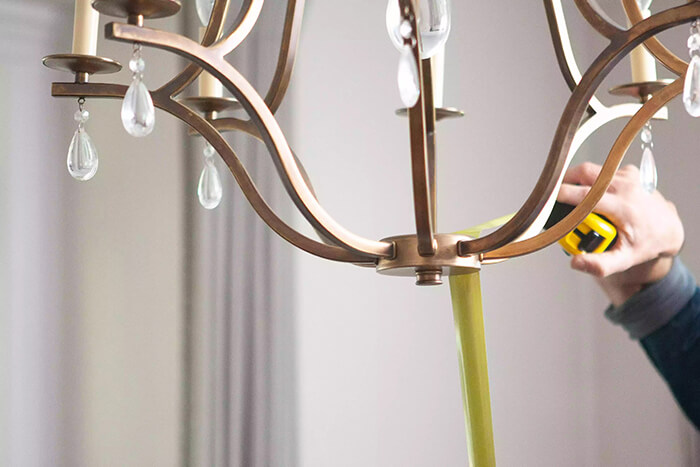 ① European-style candlestick chandelier Classic European style chandelier inspired by people's candlestick lighting in ancient times, when people placed several candles on the hanging iron art. Nowadays, many chandeliers are designed in this style, but the candles are changed to bulbs, but the bulbs and lamp holders are still like candles and candlesticks.
② There are several types of crystal chandelier: natural crystal cut and polished chandelier, heavy lead crystal blow molding chandelier, low lead crystal blow molding chandelier; crystal glass mid-range chandelier, crystal glass pendant chandelier, crystal glass die-casting cut chandelier, crystal Glass bar chandeliers, etc.
1. A restaurant with a size of 15-20 square meters. Generally speaking, a restaurant with a slightly larger area, such as a restaurant with a size of 15-20 square meters, can consider using a lamp with a diameter of 70 cm.
2. For a restaurant with an area of more than 30 square meters and a restaurant with an area of more than 30 square meters, lamps with a diameter of 1m can be considered. These lamps are more atmospheric, exquisite and beautiful.